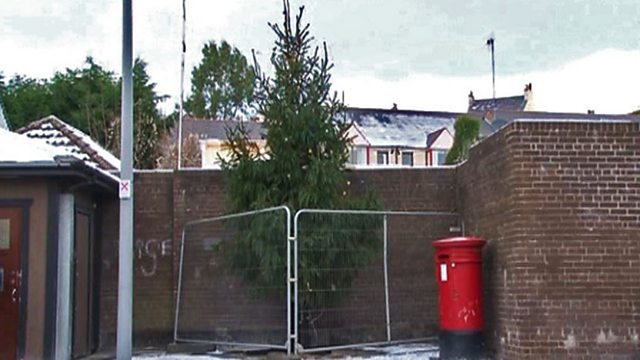 Northern Ireland's worst christmas tree
The town of Downpatrick is really getting into the spirit of christmas. Well, eventually - with not one, but two Christmas trees! Although it must be said that the first one put up has been a bit of a PR disaster. District journalist Francis Gorman reports.
Get in touch to tell us about trees much worse than the one in Downpatrick!
We'd like to see those photos and you can send them to our email - that's bbcnewsline@bbc.co.uk