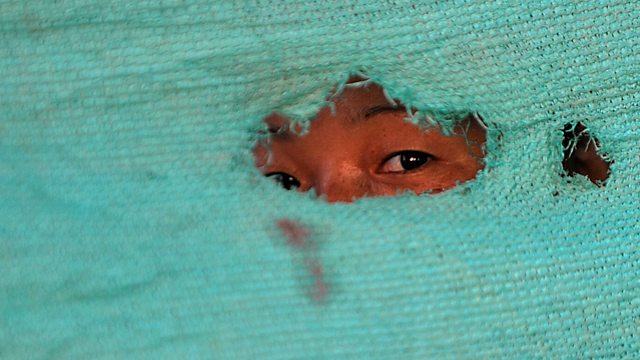 13/12/2010
DARYL FLOYD
Terry Floyd was just 12 years old when he disappeared while hitchhiking from Avoca to his home in Maryborough in the Australian state of Victoria back in 1975. Ever since, his younger brother Daryl has been looking for him. Daryl tells Matthew that while he knows his brother is dead, he and his family still need closure.
DR LYNNE JONES
As Haiti grapples with political turmoil and cholera, the country is still struggling with the aftermath of the earthquake which struck eleven months ago. Dr Lynne Jones is a psychiatrist who works for the US-based International Medical Corps and she's recorded an audio diary about her work training some of the staff at the country's orphanages.
DR ALEX MUSTARD
Every year millions of sockeye salmon make their way from the North Pacific Ocean to swim up the Fraser River system in the Rocky Mountains to spawn and die.The British photographer Alex Mustard is more used to taking underwater pictures in the world's oceans, but he's long wanted to capture shots of the dramatic freshwater salmon migration. And this year he struck lucky, it was the biggest migration in a hundred years.
Last on
Tue 14 Dec 2010
13:05

GMT