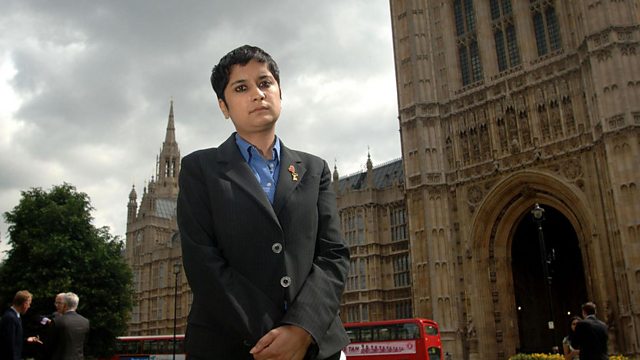 Kate Silverton talks to Shami Chakrabarti
She's been called the most dangerous woman in Britain (by former sun columist Jon Gaunt), is invited to talk to MI5 and the police and drinks out of a mug that says "Liberty is Always Dangerous but it's the safest thing we've got".
Shami Chakrabarti joined Liberty from the Home Office on 10 September 2001 as a lawyer, and now campaigns to protect civil liberties as the organisation's director.
She talks 42 day detention and her dealings with Gordon Brown, how she proposes to ensure the police have the powers they need to keep us safe without control orders, and defending her reputation after alleged smears against her.
Former home office lawyer, now director of Liberty Shami Chakrabarti talks to Kate Silverton.