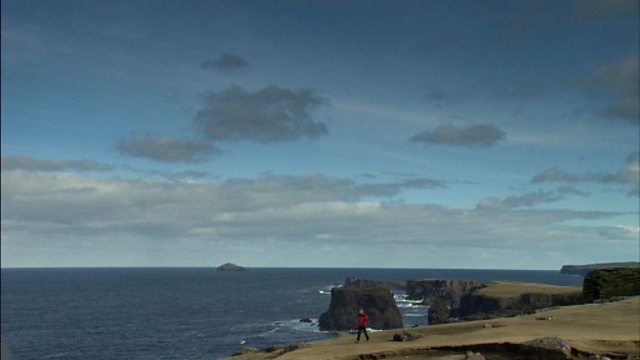 The Grind Of Navir (Shetland)
Once we were at the mercy of wild weather elements like the wind. They shaped our way of life, even whether we lived or died. Today, we can harness even the worst extremes of the world's weather.
The Grind of Navir is on the north west coast of Shetland. Fantastic name, fantastic site and until recently, a field of huge boulders that presented a geological mystery. Once they were thought to have been deposited by tsunamis from long ago, but many have been dated to less than 150 years. They have since been re-named with a much more geological sounding label - 'mega-clasts'; a sobering testimony to the power of the oceans. The waves crash through a gap in the cliff face that's been carved out by erosion and force their way down onto the rocks almost like a jackhammer prising blocks apart. Fresh surfaces can be seen where blocks have been removed, maybe in the last few winter storms and then dumped inland sometimes as far as 80 metres.
Imagine if we could capture the power of a wave that can literally move mountains. Think of the energy we could produce, the carbon saved. The seas around the north of Scotland have some of the strongest waves and tides in the world. That's an enormous source of untapped & renewable energy.