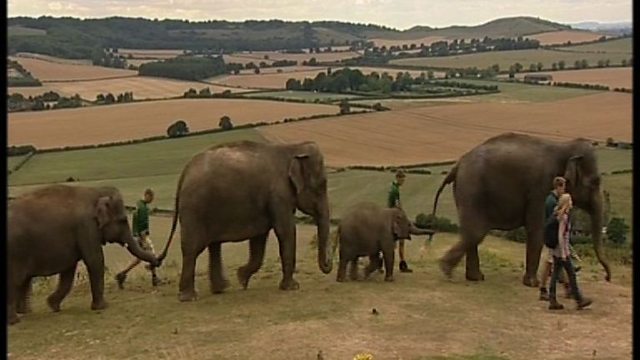 Ellie Harrison gives an elephant a scrub!
Ellie Harrison goes on a journey through the Chiltern Hills.
Ellie starts by walking in the hills with Whipsnade Zoo's Asian elephants.
Next she heads for Tring, where she visits Lord Rothschild's amazing Natural History Museum.
At Great Missenden, Ellie finds out the inspiration behind one of Britain's favourite authors, storytelling genius Roald Dahl.
Ellie ends her journey in Henley-on-Thames, learning what it takes to be a championship rower.