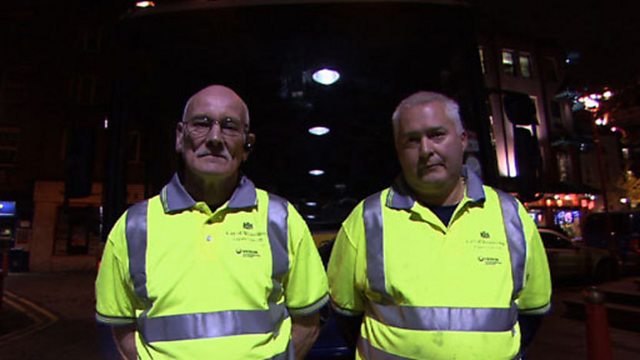 Presenter challenge: Who goes out with the rubbish?
Rubbish collectors John and Martin explain what's in store for one of our One Show presenters this week.
You decide who will be a Rubbish Collector on the Night Shift. They'll be responsible for helping clean foul Inner City refuse by going through the filthiest bins of busy restaurants and takeaways
Details of how to nominate Alex, Chris or Jason can be found on The One Show homepage.