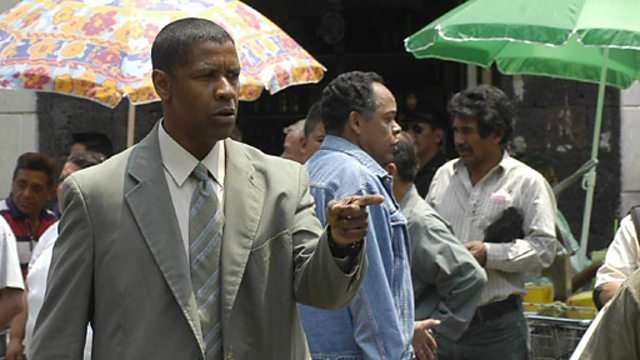 Denzil Washington
Listen in pop-out player
Oscar winning actor and star of Malcolm X, Philadelphia and Training Day Denzel Washington tells Francine Stock about the mix of heroism and bloody revenge in his new film Man on Fire.
Film lecturer Sharon Lin Tay discusses the work of Zhang Yimou, the Chinese director of Raise the Red Lantern and The Film Programme hears from the director himself about his new films Hero and House of Flying Daggers.
The life of composer Cole Porter is brought to the screen in the new musical De-Lovely. Lawyer Dan Trench explains the rules of fictionalising real people and Julie Andrews reveals her reaction to seeing her own husband Blake Edwards portrayed on screen in The Life and Death of Peter Sellers.
Film critic Hannah McGill reassesses Alexander Mackendrick's Ealing comedy Whisky Galore.
Last on