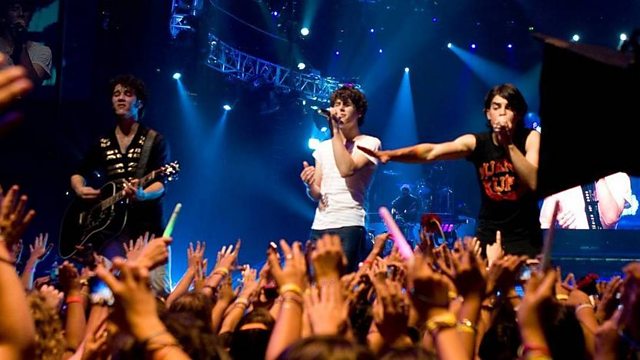 Jonas Brothers' 3D Concert Experience
Disney's 3-D concert film of a Jonas Brothers tour. The Jonas Brothers are Disney's new "Stepford Band."
"They come to the front of the stage and spray the audience with creamy foam from their creamy foam guns. I'm just going to put that on the table."