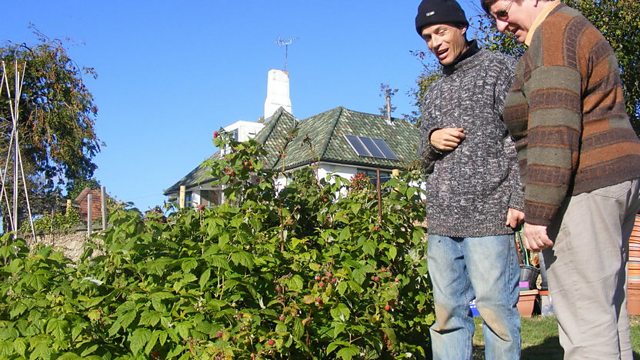 Christine Walkden interviews Jeremy Scott, Blind Gardener Of The Year
Christine Walkden visits Jeremy Scott, winner of the Thrive and RNIB's Blind Gardener of the Year 'Champion of Champions' award at home in his garden.
From toilet rolls to railway sleepers, Jeremy discusses his tools and techniques with Christine.
Listen to the extended interview for some ingenious tips for gardeners who are visually impaired.