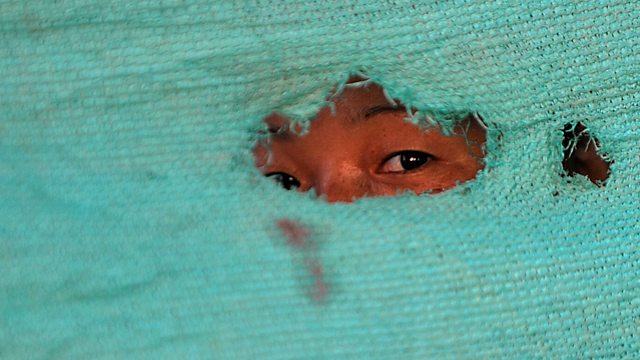 24/11/2010
Ece Temelkuran
Award winning Turkish journalist Ece Temelkuran describes her grief at hearing about the violent murder of her close friend Hrant Dink. Before his death the newspaper editor had been vilified by ultranationalists for talking about the killing of hundreds of thousands of Armenians during the collapse of the Ottoman Empire. Ece tells Jo Fidgen how much she missed her friend's lovable personality and why she vowed to carry on his work despite the risks.
Ece's book is called Deep Mountain and is published by Verso Books
India's corruption busting women in pink.
Outlook reporter Suhail Haleem introduces us to Sampat Pal Devi, the woman who leads a group of women who are fighting to end corruption and oppression in one of India's most lawless states. They are called the Gulabi or Pink Gang because of the colour they wear to carry out their campaign.
Locked in, but enjoying life
A decade after Dr Cival Mills was seriously injured in a car accident in South Africa he only has proper movement in his left hand and eyes. The remarkable medic tells our reporter Mpho Lakaje, through a computer, how he uses humour to overcome the pitying glances and words of others, and about his determination to enjoy life to the full.
Last on
Thu 25 Nov 2010
13:05

GMT