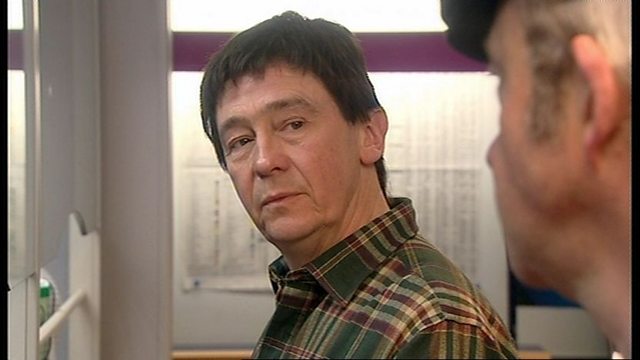 If You Can't Beat Them Join Them
On a trip to the bookies, Kenny discovers that Danny's unusual furlong-free betting isn't that odd after all.
As gamblers put money on the Booker and Turner Prizes, Kenny finally realises that he'll have to join them.
But his choice of punt isn't quite of the same calibre.
Credits
| Role | Contributor |
| --- | --- |
| Actor | Harry Enfield |
| Actor | Paul Whitehouse |
| Actor | Adrian Bower |
| Actor | Phil Cornwell |
| Actor | Felix Dexter |
| Actor | Kevin Eldon |
| Actor | Georgie Glen |
| Actor | Simon Greenall |
| Actor | John Henshaw |
| Actor | Alice Lowe |
| Actor | Neil Madden |
| Actor | Cathy Murphy |
| Actor | Morgan Overton |
| Actor | Catherine Shepherd |
| Actor | Timothy West |
| Actor | Charlie Wernham |
| Actor | Sophie Winkleman |
| Director | Sandy Johnson |
| Producer | Izzy Mant |
| Writer | Harry Enfield |
| Writer | Paul Whitehouse |