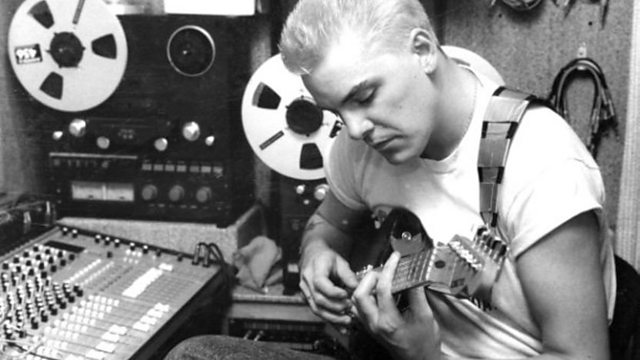 Inside Out North East and Cumbria - The Toy Dolls
Wearside has a longstanding musical tradition, having generated many big stars of rock from Dave Stewart of the Eurythmics to Bryan Ferry.
Over the last five years Sunderland's vibrant music scene has caught the imagination of the national press and put the city back on the musical map.
A new generation of bands like the Futureheads and Field Music are flying the flag for the city.
Unlike many famous sons of Sunderland from the past, they have stayed local, living and recording their music in the city.
BBC Inside Out North East's Baz Warne reports on why Sunderland is now the place for up and coming musicians.
Baz has been a member of several successful Wearside bands including Smalltown Heroes and The Toy Dolls.
Baz remembers his days with '80s punk band The Toy Dolls with nostalgic pride.
"We went all over the world with that band," says Baz.
"It was totally original – punk but cartoony. One of the band had a front tooth removed just to reinforce the look. The whole ethos was to look as ridiculous as possible."
When The Toy Dolls split up, Baz formed Smalltown Heroes with his brother. They made two albums before splitting up after their record label went down.
He is now a member of The Stranglers, one of the biggest punk bands of all time.
The Sunderland music scene features on BBC Inside Out North East & Cumbria on Monday 1 November at 19:30 on BBC One.