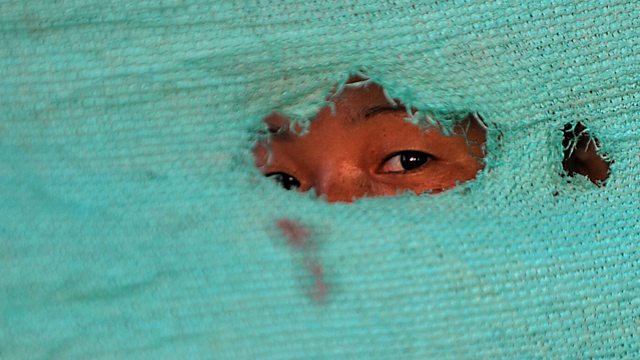 03/11/2010
Antonio Salas
The Spanish journalist known as Antonio Salas goes deep undercover to get his stories. He has built his reputation by taking part in daring operations infiltrating neo-Nazi groups and sex trafficking gangs to expose their wrongdoing. In his latest mission, he's been undercover to join a number of radical Islamist groups operating out of Venezuela, keeping up his false identity for six years. He even managed to become a trusted confidante of one of the world's most infamous killers, Carlos the Jackal.
Northern Lights
Kiddi Kristjansson is obsessed with the Northern Lights, or Aurora Borealis. The 31 year-old graphic designer from Reykjavik in Iceland drives thousands of miles around the country chasing the kaleidoscopic light shows that appear in the night skies of the polar regions after bursts of solar activity. Kiddi and a growing number of people have had stunning results using developments in camera technology to photograph them.
Dolphin Expert
Professor Janet Mann is one of the world's leading authorities on dolphin behaviour. She leads the Shark Bay Dolphin Research project based in a world heritage site 600 miles north of Perth in Western Australia. More than 3000 bottlenose dolphins, the world's largest concentration, live around Shark Bay. Janet Mann has been studying dolphins for twenty years and much of what we know about their behaviour comes from the work of her team. Based on this work, a new film for the BBC reveals for the first time the complexity of a dolphin's family life, showing how intelligent they are and how intimate their relationships can be.
Last on