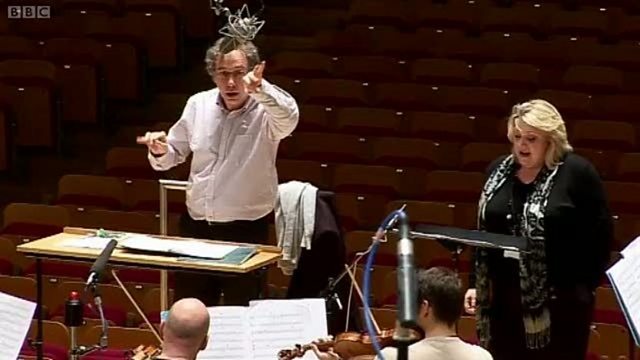 Soloists: Lisa Milne
Lisa Milne is a Soprano from Aberdeen who appears in operas all over the world. She describes what it is like performing with an orchestra when your instrument is your voice and ponders what orchestras might think of singers. She demonstrates her warm up exercises and describes how she keeps her voice in good condition.
Features Lisa rehearsing songs by Thea Musgrave and a solo performance of 'À chloris'.