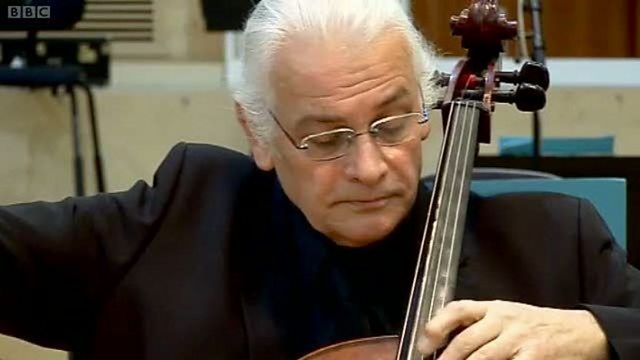 Players: Anthony Sayer
Anthony Sayer, cellist of over 40 years with the BBC Scottish Symphony Orchestra, reflects on his career to date. He describes what it is like to work with other musicians and how relationships must be managed to retain a harmonious environment. He also talks about how lucky he feels to be immersed day to day in music by some of the world's greatest composers and thinkers.
Features the BBC SSO rehearsing Schumann's 'Cello Concerto' and a solo cello rendition of Frederick Crouch's 'Kathleen Mavourneen'.