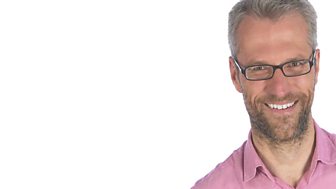 Andrew Edwards
The latest news and analysis for West Yorkshire and beyond with sport, travel and weather.
BBC Radio Leeds Christmas Service Recording Thursday 4th December 2014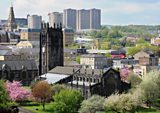 This year we're recording the BBC Radio Leeds Christmas Carol service at Halifax Minster and we'd like you to be part of the congregation. 
It will be Introduced by Drive time presenter Andrew Edwards and presided over by The Rev Canon Hilary Barber.
Musical items will be from The Minster Choir under musical director Chris Brown, Organist Graham Gribbin, folk musicians Pete Coe & Alice Jones and brass from The Hebden Bridge Band.
Readings will be given by BBC Radio Leeds presenters Liz Green, Richard Stead, Katherine Hannah and David Hoyle.  They'll also be an address from the new Bishop of Leeds.
No ticket is necessary to attend the event but we will have a policy of no admission after the 7pm start time to avoid interruptions to the recording, so please arrive in good time.
The edited result of the recording will be broadcast on BBC Radio Leeds at 6pm on Christmas Eve and repeated at 2pm on Christmas Day.
Halifax Minster address:  Causeway, Halifax HX1 1QL  www.halifaxminster.org.uk