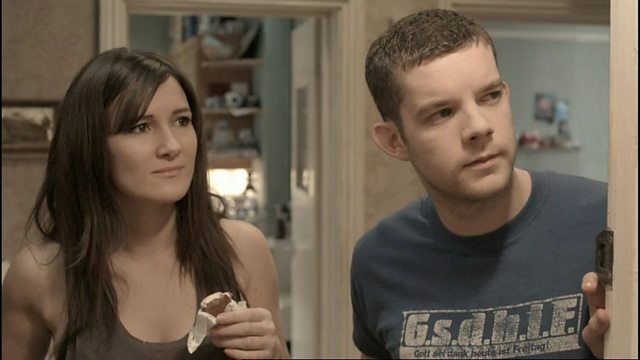 Him, Her & Dan's New 'Girlfriend' Paris
It's Sunday and Steve and Becky are bored. So bored that any distraction will do, even a visit from their weird neighbour Dan, but unbelievably Dan's already got company. Female company.
Has the impossible happened? Has Dan finally found a soul mate that can see past the dirty teeth, dubious personal hygiene and the dodgy web activity to the caring man within?
Maybe, but something about Dan's girlfriend 'Paris' would indicate otherwise.