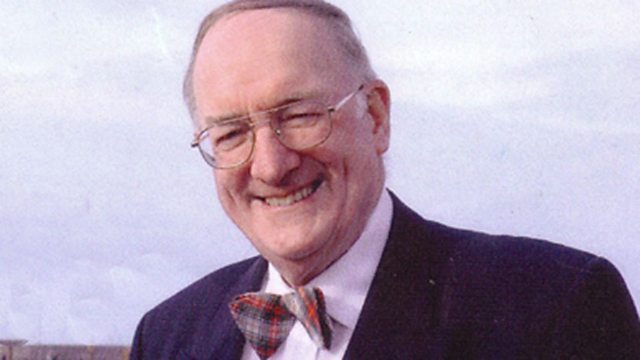 Willie Cromie reads The Gannaway Burn
We've a reading of 'The Gannaway Burn' - written by Andrew McKenzie, the Bard of Dunover (near Ballywalter) and read by Willie Cromie.
The music behind the reading is 'Lament for Lowrie o' da Lea', played by late Shetland fiddler, Willie Hunter, with piano accompaniment by Violet Tulloch.
This reading can be found on a cassette tape produced by the two Wills, called 'Braid Tongue Poems'. (Broadcast: 12 Jun 2005)
Featured in...
Ulster-Scots culture - including music, history, literature, poetry, places and speakers.