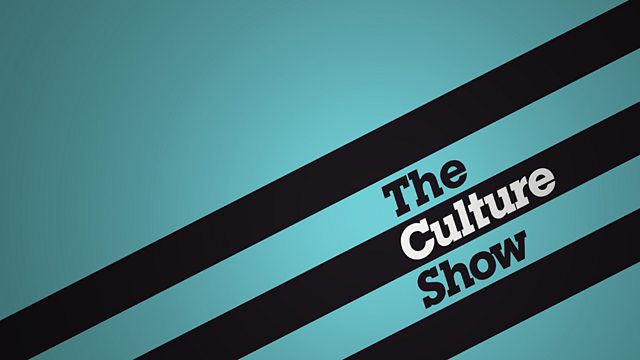 Director Martin Scorsese explains the influence of Caravaggio on his films, particularly with regard to light, shadow and realism. The troubled history of EastEnders comes under the microscope as the flagship soap celebrates its 20th birthday, and author Kazuo Ishiguro discusses his novel 'Never Let Me Go'.
Last on
Did You Know?
Japanese-born Kazuo Ishiguro, interviewed in this programme, is considered to be one of the pre-eminent writers of his generation. He was born in Nagasaki in 1954 and has been a resident of the UK since 1960. He has received many awards for his writing, including the Booker Prize for his novel The Remains of the Day, and an OBE for services to literature.
Archive
Archive clips reflect the broadcast standards and attitudes of their time, which may not accord to some current BBC editorial guidelines.
Credits
| Role | Contributor |
| --- | --- |
| Presenter | Iona Blazwick |
| Presenter | Mariella Frostrup |
| Presenter | Andrew Graham-Dixon |
| Presenter | Ivan Hewitt |
| Presenter | Mark Kermode |
| Presenter | Andrew Marr |
| Presenter | Lawrence Pollard |
| Presenter | Matthew Sweet |
| Participant | David Benedict |
| Participant | Kathy Burke |
| Participant | Jason Byrne |
| Participant | Wendy Glandier |
| Participant | Michael Grandage |
| Participant | Werner Herzog |
| Participant | Craig Hill |
| Participant | Tony Holland |
| Participant | Jonathan Horwich |
| Participant | Kazuo Ishiguro |
| Participant | Jude Kelly |
| Participant | Sean McAllister |
| Participant | Ian McDiarmid |
| Participant | Shazia Mirza |
| Participant | Caitlin Moran |
| Participant | Samir Peter |
| Participant | Phil Redmond |
| Participant | Margaret Reynolds |
| Participant | Martin Scorsese |
| Participant | Christopher Water |
| Participant | Samuel West |
| Participant | Mal Young |
| Director | Johnathan Burke |
| Director | Rebecca Fordham |
| Director | Mallary Gelb |
| Director | Finola Lang |
| Director | Karen McGann |
| Director | Victoria Page |
| Director | Richard Parkin |
| Series Producer | Julian Birkett |
| Series Producer | Edward Morgan |