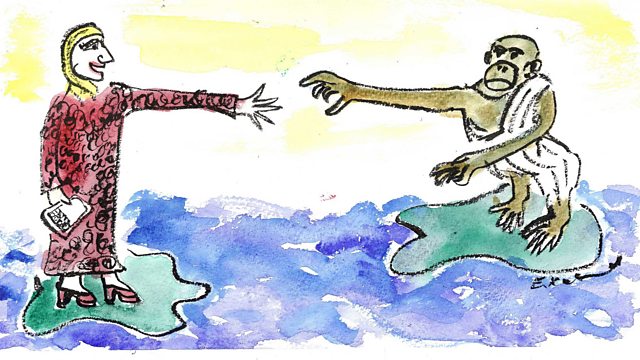 10/10/2010
A fresh look at human nature when compared with our nearest cousins in the animal kingdom. The eminent Dutch primatologist Frans de Waal describes new research into chimpanzees and other primates that suggests consolation and empathy are not purely human virtues.
More virtue, this time going back two and a half thousand years. British historian Bettany Hughes transports us back to ancient Greece for a reassessment of the great philosopher Socrates and his ideas on what makes life worth living.
And a plea from the best selling Turkish writer Elif Shafak to let a novelist's imagination run free, unconstrained by the pressures of national and identity politics.
Creating empathy across time, continents and species. Illustration by Emily Kasriel.
Last on
Sun 10 Oct 2010
08:05

GMT