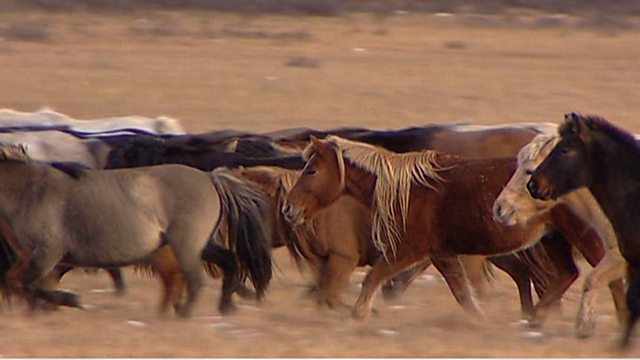 Working with wild horses
Bruce Parry joins a family of Darhad herders in Mongolia - some of the last nomadic people on the planet - and has a nasty moment when trying to help control a wild horse.
Featured in...
Clips from BBC programmes showcasing man's relationship with the natural environment.