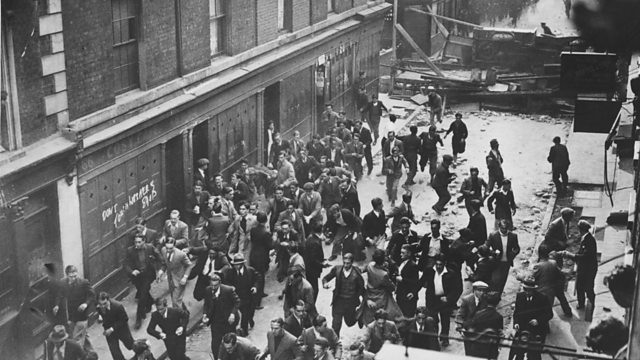 The Battle of Cable Street
In 1936, ordinary Londoners took to the streets of the East End to stop a march by the British fascist leader, Sir Oswald Mosley.
The protest turned into a pitched battle with the police now known as the "Battle of Cable Street". But the demonstrators stopped the fascists from advancing and public sentiment then shifted decisively against Mosley.
Witness speaks to one of the survivors of the battle.
Last on