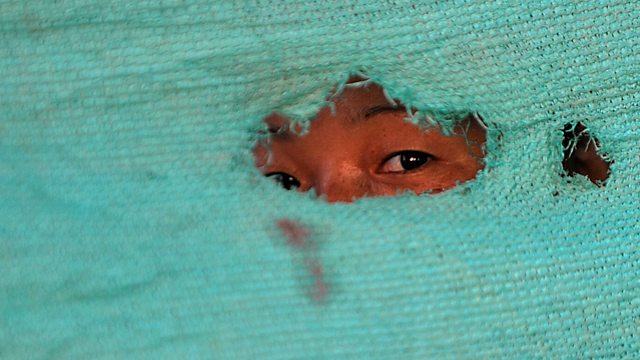 01/10/2010
VOICES FROM UNDER THE CANVAS
Nearly nine months since Haiti's devastating earthquake, there are still 1.5 million people living in tents. Deprived of basic services and employment, many of them are frustrated - but now they have a chance to speak out about their plight via suggestion boxes recently installed in the camps. Sandra Felicien has been busy writing heartfelt letters on behalf of her community..
CEMETERY CITY
60-year-old Virginia de la Cruz is amongst thousands of people living in a Manila cemetery. She's built a house on the only piece of land she can afford - on top of graves stacked stories high, Kate McGeown meets the families living amongst the dead.
BANGLADESH SURFER
Jafar Alam bought a surf board with money intended for his school fees 15 years ago. At the time, there were no other surfers in Bangladesh so he had to teach himself to ride the waves. Now he's set up a surf school for street children.
Last on