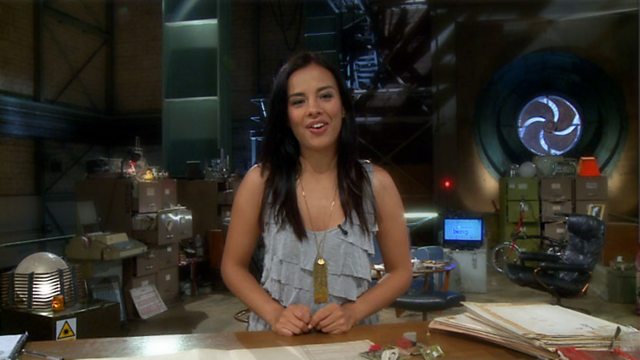 Meet Liz Bonnin
As well as being a consummate presenter, French-born and Dublin-raised Liz is a bona fide scientist. She has a degree in biochemistry from Trinity College, Dublin, and more recently returned to academia to study for a masters degree in wild animal biology and conservation.
She graduated with a distinction and a bundle of prizes for the best this and that, and now works for conservation programmes at the Zoological Society of London, spending a lot of time helping snow leopards and tigers.
Apart from Bang Goes The Theory, you may recognise Liz from Top of the Pops, Brat Camp Unseen (E4), RI:SE (Channel 4), or perhaps from her stint as lead singer and songwriter for girl-band Chill.
And she's an old hand at science presenting, too, having fronted a four-part documentary series called Science Friction for Irish channel RTE, covering topics such as nuclear power, stem cell research and obesity.
But if you can take the girl out of show business, perhaps you can never completely take show business out of the girl. "If I could have a science superpower," says Liz, "it would be to eat as much as I can and never put on weight." Spoken like a true pop-science star.