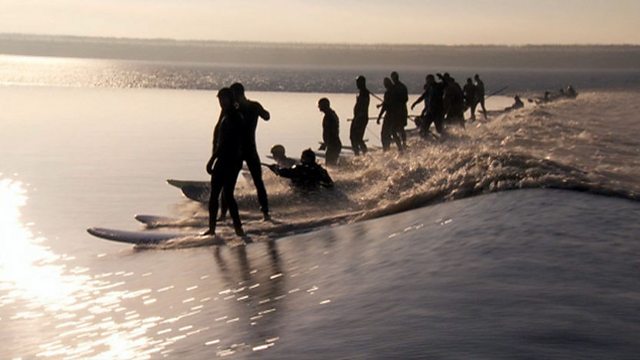 Surfing the Severn bore
Matt comes face-to-face with the tidal wave which makes its way up the river several times a year. It is a natural phenomenon that mystified ancient people and is still a draw for thrill seekers today.
Featured in...
Clips from BBC programmes showcasing man's relationship with the natural environment.