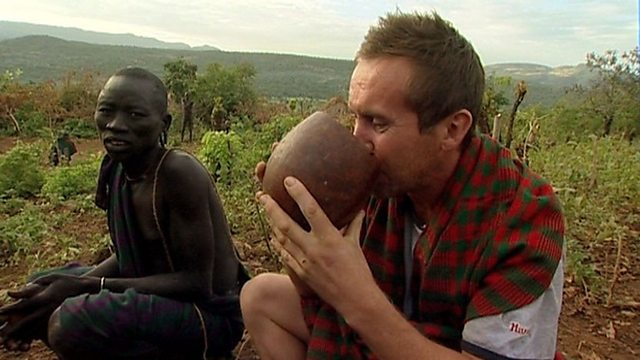 Drinking cow's blood
Bruce Parry watches as a Suri man pierces a cow's throat before drinking the blood drained from it. This is seen as an efficient way to gain energy from their cattle without killing them.
Featured in...
Clips from BBC programmes showcasing man's relationship with the natural environment.