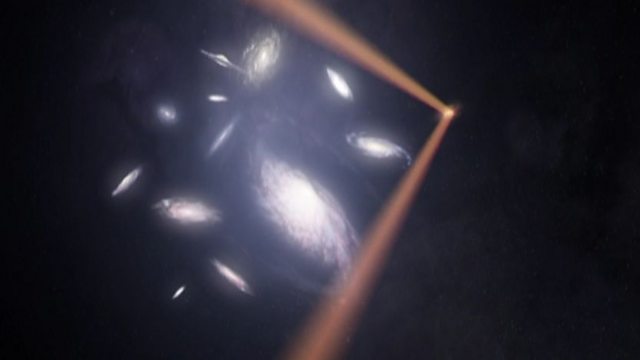 Proof of general relativity
Astronomers were puzzled to find what appeared to be neighbouring, duplicate galaxies, which they named 957 and 561. It is now thought that only one galaxy, known as the Twin Quasar, exists. Its light is being bent by warped space-time just as Einstein's theory of general relativity predicts.
Featured in...
Watch Solar System video clips from the BBC Archive.

A collection of videos clips highlighting triumphs and tragedies in space exploration.