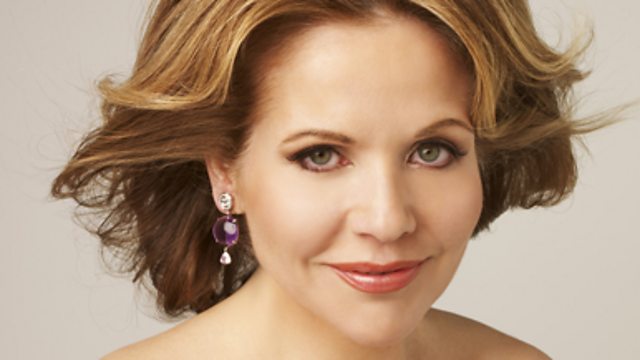 Playing with the Enemy
Tchaikovsky: Symphony No. 4 in F minor
West-Eastern Divan Orchestra
Daniel Barenboim (conductor)
Can something as ephemeral as classical music help us to replace ignorance with understanding, to humanize the other, to imagine a better future? 16 years after the original 'experiment in coexistence' which brought together musicians from the Arab world and Israel, the West-Eastern Divan Orchestra has blossomed into a clear demonstration of the power of music-making to truly transcend boundaries.
BBC's Samira Ahmed is joined by Lukas Pairon whose Music Fund works closely with Daniel Barenboim and has donated thousands of classical instruments to young musicians in Palestine, Israel and beyond.
West-Eastern Divan Orchestra
The origins of the West-Eastern Divan lie in the conversations between its founders, Edward Said and Daniel Barenboim. Over the course of their great friendship, the Palestinian author/scholar and Israeli conductor/pianist discussed ideas on music, culture and humanity. In their exchanges, they realized the urgent need for an alternative way to address the Israeli-Palestinian conflict. The opportunity to do this came when Barenboim and Said initiated the first workshop using their experience as a model. This evolved into the West-Eastern Divan Orchestra that global audiences know today.
The West-Eastern Divan is nearly impossible. By bringing together Arab and Israeli musicians, it defies fierce political divides in the Middle East. Three years after it was established, the orchestra was given a home in Seville by the regional Spanish government of Andalusia. The area's history as a centre for sustained coexistence among Muslims, Christians and Jews in Europe continues in the West-Eastern Divan's rehearsals and discussions.
Since its earliest years, one of the West-Eastern Divan's goals has been to perform in all countries represented by its musicians. Eventually, its aspiration is to be the premier orchestra of the Middle East, an opportunity for the great talent from the region to shine. In this spirit, the orchestra and its humanitarian vision will continue its journey.
Tchaikovsky: Symphony No. 4
There is emotionally charged music, and then there is Tchaikovsky. The fiery, angry heights and the depth of despair of his music have rarely been matched: perhaps this explains the enduring popularity of Tchaikovsky's last three symphonies. In its formal design too, the Fourth is daring, with a long passionate first movement which dominates the whole work.
We should be wary of drawing too close a parallel between a composer's life and his music, after all Tchaikovsky was perpetually concerned about his musical craft. And yet, there is no doubt that his personal life was very turbulent at the time when he wrote the Fourth. In a letter to his benefactress Nadezhda von Meck, written after the score had been completed, he sketched out the ideas behind the individual movements.
The introduction is the seed of the whole symphony, beyond question the main idea. This is Fate, the fatal force which prevents our hopes of happiness from being realized…..One must submit to it and to futile yearnings. The gloomy, despairing feeling grows stronger and more burning. Would it not be better to turn away from reality and plunge into dreams? O, joy! At last a sweet and tender vision appears. .. Little by little, dreams have completely enveloped the soul. All that was gloomy, joyless is forgotten. It is here, it is here, happiness! No! These were dreams, and Fate awakens us harshly. Thus, life is a perpetual alternation between grim reality and transient dreams and reveries of happiness. There is no haven. Drift upon that sea until it engulfs and submerges you in its depths.
After the trauma and rage of the first movement, seemingly simple pleasures follow in movements 2 & 3, and then…
Fourth movement. If you find no cause for joy within yourself, look for it in others. Go to the people…..A picture of festive popular rejoicing. Scarcely has one forgotten oneself and been carried away at the sight of someone else's pleasure than indefatigable Fate returns again and reminds you of yourself. But others pay no heed to you. They do not even turn round, they do not glance at you and do not notice how lonely and gloomy you are.... Reproach yourself and do not say that all the world is sad. Simple but strong joys do exist. Rejoice in other's rejoicing. To live is still bearable.
From a letter by Peter Tchaikovsky to Nadezhda von Meck. Quoted in John Warrack,Tchaikovsky, Hamish Hamilton, 1973, pp. 134-136.
Was all this meant to be autobiographical, or merely expressing broader human concerns? Or perhaps an attempt at putting into words something that's essentially impossible to write about? After all, music, Tchaikovsky writes in another letter, reveals to us beauties we find in no other sphere ... it is extremely difficult to analyse and define the process of musical enjoyment.
Last on
Sun 12 Sep 2010
22:05

GMT