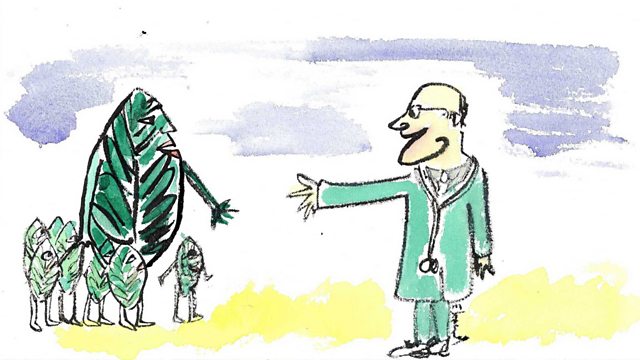 12/09/2010
This week on The Forum presenter Bridget Kendall looks at the perils of communication and the dangers of keeping silent.
What is it about pain that makes it so hard to put into words? American doctor David Biro has personal experience of the difficulties of articulating intense physical pain and explains why finding new language to express it may ease the agony.
Nigerian demographer Alex Ezeh looks at the challenges of discussing family planning in some parts of Africa and the most effective way of getting the message across in a continent whose population, he estimates, will double by 2050.
And Sri Lankan historian Sujit Sivasundaram takes us back into Sri Lanka's pre-colonial history by decoding the complex messages hidden in palm leaf manuscripts.
Illustration: Challenges of communicating between a doctor and a palm leaf patient over questions of family planning. Picture by Emily Kasriel.
Last on
Sun 12 Sep 2010
08:05

GMT