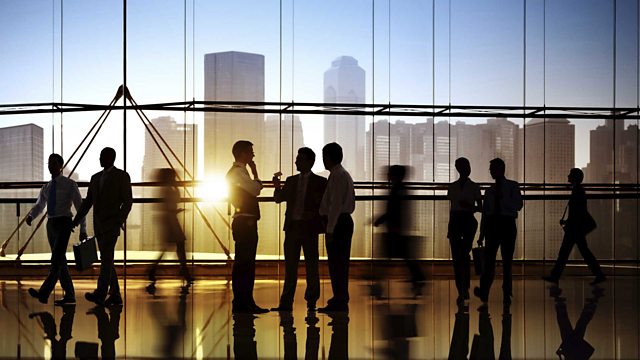 How to recreate a career
How do individuals cope when the companies which employ them lose their reputation?
We talk to lawyer Nancy Temple, who played a leading role in the story of Enron's auditors, accountants Arthur Andersen.
The issue was about whether Nancy Temple gave Andersen's audit partners instructions to destroy documents about Enron. In a trial in 2002, Arthur Andersen was found guilty of obstructing justice by shredding evidence relating to Enron.
Three years later, the Supreme Court overturned the conviction, but by then Arthur Andersen had all but collapsed. In her first broadcast interview, Nancy Temple describes how she coped with the crisis.
Plus, should you keep re-inventing your career throughout your life? Financial forecaster Charles Nenner describes his various jobs as a ballet-dancer, professional chess player, medical doctor and Wall Street banker.
And psychologist Nic Hammarling explains why frequent cigarette breaks can cause so much discontent in the office.
Last on
Fri 10 Sep 2010
07:32

GMT