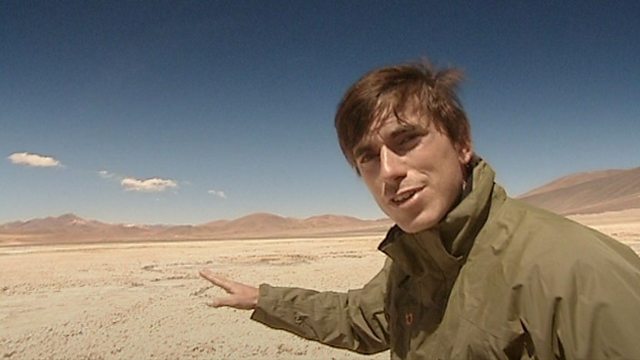 High and dry in the Andes
Simon Reeve travels to the Andes to a lake 4km above sea level which is at risk of being drained by a mining company. Simon also travels to the nearby village of Talabre to learn how they are using the meagre water supply there in a sustainable way.
Featured in...
Clips from BBC programmes showcasing man's relationship with the natural environment.