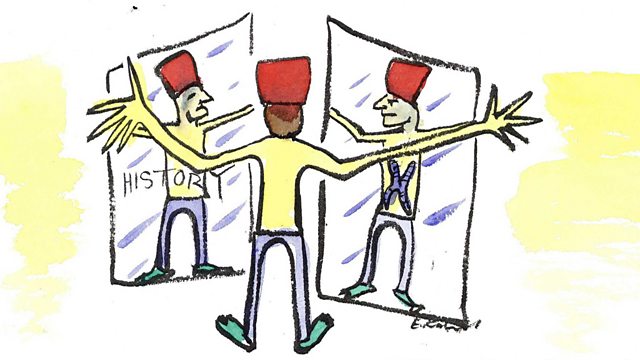 05/09/2010
Are we in control of how we shape our lives? Are we masters of our own narratives, or do lawyers or lab scientists hold the real power over our identities, asks guest presenter Rana Mitter, Professor of Chinese history and politics at Oxford University.
Leading American expert on choice Sheena Iyengar explains how we define ourselves through the choices we make. But would we be happier if we had less choice?
Anglo Hungarian poet George Szirtes on reclaiming the lost and frozen pieces of our past to find our true identity.
And from New Zealand, international patent lawyer Yvonne Cripps asks whether we can patent people's body parts, or does this violate our basic human rights?
Illustration: Are we liberated by having the choice between unfreezing history or patenting our genes? Picture by Emily Kasriel.
Last on