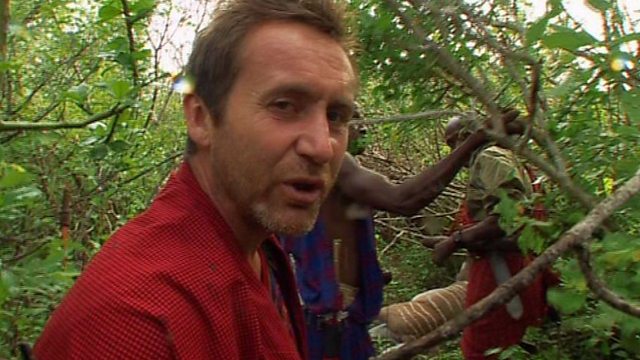 Fetching and butchering a Kudu
Bruce Parry goes with the Akie to fetch and butcher a kudu that they hunted the night before. Bruce samples some of the raw liver and bone marrow. The kudu meat will be used to feed the community.
Featured in...
Clips from BBC programmes showcasing man's relationship with the natural environment.