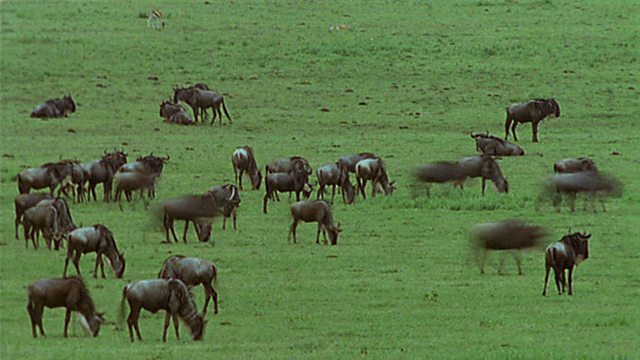 Migration fever
Where it's recently been dry, now it rains. On the African savannah, wildebeest follow the fresh grass that the rain produces. Twice a year they migrate in their millions. The migrations are long - hundreds of miles long. Drawn by the rain, the wildebeest cross the plains in living streams.
Featured in...
Discover more about Africa's most surprising and also best-loved wildlife.

Be captivated, informed and inspired by the world's wildlife.

A collection of clips showing the best in timelapse nature films.