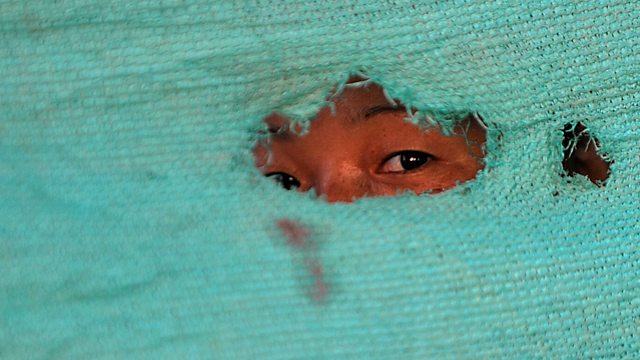 19/08/2010
THE 'AMATEUR' SPY
The recent improvement in relations between China and Taiwan has brought new hope to former spies from Taiwan imprisoned in China. Ex-prisoner Lin Yi-Lin tells Outlook how he went from running a tile-making business, to spying on China's submarines, and ended up imprisoned in a mountain cave.
RAGS TO RICHES
Reese Fernandez from Manila is only 25 years old, but she has already achieved more than many people do in an entire career. She's the co-founder of a project in the Philippines called Rags2Riches, which recycles scrap cloth that was destined for the rubbish dump, and uses it to make rugs and even luxury bags, which sell in Manila's top shopping arcade.
YOUNG AFGHAN REPORTERS
Hear what happens when Afghan street children come face to face with their more affluent counterparts, who pass them on the way to school. Firuz Rahimi of the BBC Uzbek Service went to the northern city of Mazar-i-Sharif for a project called 'School Report', where children work as editors, reporters and presenters under the guidance of BBC producers.
Last on
Fri 20 Aug 2010
12:05

GMT