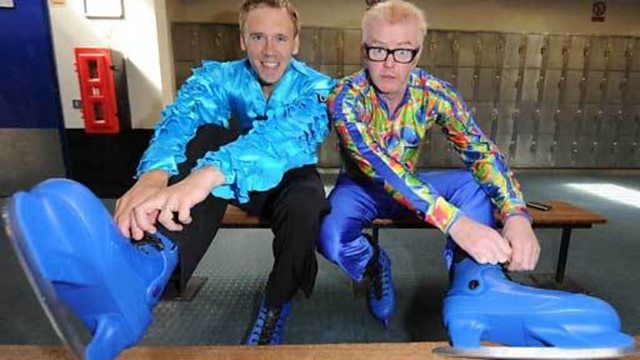 The Sporting Challenge - Figure Skating
With high hopes and lots of energy drinks, the Radio 2 Breakfast Show team ploughed head-first this week into the second series of their Sporting Challenges.
Chris and Jonny, kicked-off the series with a figure skating challenge, hosted by Robin Cousins (who won gold in the men's figure skating championships in the 1980 Olympics). Take a look at the video to see how the boys got on.