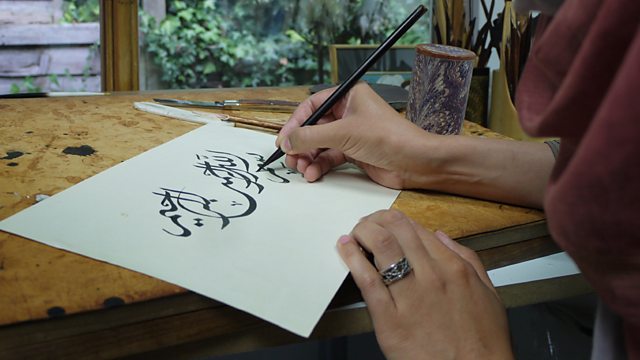 Recite!
It was 1,400 years ago in the year 610 CE, that a man meditating in a cave near Mecca had an experience that was to change the course of history.
As he reported later, the Angel of Revelation appeared before him, grabbed him and commanded, "Recite!"
The man was the Prophet Muhammad, and the result of his terrifying encounter with the angel was the revelation of the first portion of the Quran, the holy book of Islam.
To mark the anniversary, Razia Iqbal explores why the oral tradition of memorising and reciting the Quran remains so powerful to this day.
She meets children who would rather learn the Quran than play with their playstations - and a calligrapher who draws fresh inspiration from the ancient text.
She also visits an imam with a passion for the Quran in cyberspace.
Calligrapher Soraya Syed writes the Basmala, which opens the Quran.
Last on
Sun 22 Aug 2010
10:32

GMT