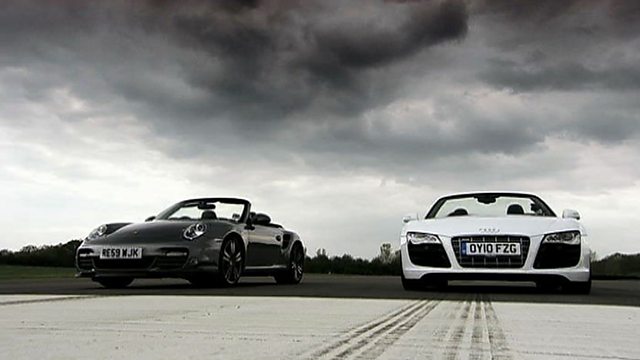 Porsche 911 Turbo and Audi R8 V10 Spyder
In episode 4 of the new series of Top Gear, Jeremy Clarkson gives the Porsche 911 Turbo convertible and the Audi R8 V10 Spyder an airing.
After a short drag race on the Top Gear test track, can Clarkson find the better car? Watch the clip to find out.