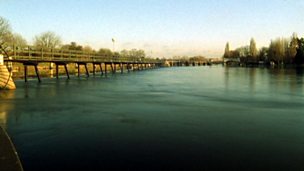 River rhythm
Duration: 02:23
It's at Teddington - 60 miles from the coast - that the Thames changes forever. Twice a day the North Sea rushes up to meet the river, then retreats again. This is where the Thames turns tidal. From this point onwards there's competition. The moon dictates the tides and so the nature of the river itself. The pull of gravity sucks the sea right into the heart of London and beyond, through one of the most famous cityscapes on Earth. The Thames is the gateway to Britain and 2,000 years ago the Roman invaders knew that. They chose this site for their capital, Londinium, and first crossed the river close to Westminster. Later the river welcomed traders from all over the globe and by the 18th century this was the busiest port in the world, encased in banks of metal and stone. But these heights of human achievement had a devastating side effect. By 1960 the river was choked with waste and sewage and was almost lifeless.
Available since: Fri 16 Jul 2010
Credits
Narrator

Ian McShane
Expert

John Benge
Producer

Neil Nightingale
Producer

Mike Birkhead
This clip is from
This film follows England's famous river from its source to the sea.
First broadcast: 25 Feb 2001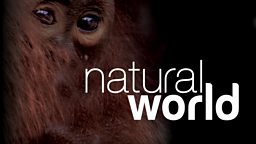 Featured in...
Be captivated, informed and inspired by the world's wildlife.
More clips from Timeless Thames