Dangerous days
Duration: 04:13
Of all the dangers on the Thames, the most unpredictable creature is the river itself. Spring cloudbursts turn the youthful Thames into a torrent. A family of new cygnets have been flooded from their nest and drowned, but it's still early enough in the year for the parents to try again. Others have chosen a better location. Swans try to outwit the river and insure against disaster by constructing high rise nests, but it's easy to get caught out after heavy April showers. They tend to stick to the same mate and the same nest site. If it works why change it? The female may take two weeks to lay a clutch of eggs, but incubation is delayed so that all her ugly duckings hatch out together within a couple of days. No sooner are the babies dry than they have to get wet again. A good nest site may not be a suitable feeding ground, so they have to set off on a hazardous journey. There's no way of testing the water first - it's sink or swim. Only 50% of cygnets survive their first few days. So far so good - everyone's accounted for, and hungry. With so much to learn you can't afford to sit out many lessons. When it's time to turn round and head back to the nest, if you haven'y managed to bag a ride on the back of a parent, it's a tall order going against the flow. It might be safer to go the long way round, cross country. Because they use the same nest site every year, swans know their territory well, on and off the water. This route march is all a part of earning your wings. At last, just one more hill to climb.
Available since: Fri 16 Jul 2010
Credits
Narrator

Ian McShane
Expert

John Benge
Producer

Neil Nightingale
Producer

Mike Birkhead
This clip is from
This film follows England's famous river from its source to the sea.
First broadcast: 25 Feb 2001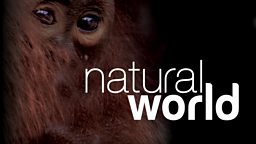 Featured in...
Be captivated, informed and inspired by the world's wildlife.
More clips from Timeless Thames