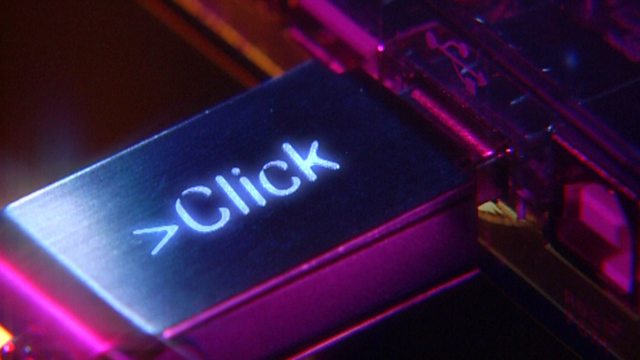 03/08/2010
Reports that two Gulf States have announced bans on some functions of the Blackberry mobile phone, claiming security concerns have caused much anxiety. Digital Planet hears about the likely impact of the restrictions.
Pranav Mistry at the Massachusetts Institute of Technology has been researching on an invisible mouse, where you move your hand as if there was one there. He tells Gareth Mitchell that the mouse-less mouse is just one aspect of gesture control of a larger project called SixthSense.
Women working in the computer and video games industry now account for about ten per cent of the workforce. But, in terms of the roles they play in the industry and the depiction of female characters in these games, they still face prejudice. Colin Grant joins delegates at the Women in Games conference in southern England and hears how they intend to flex their muscles.
Google may have angered some people with its plans to digitize the world's library but on a quieter front, the Gutenberg has been doing just that for the last forty years. Michael Hart, the founder of Project Gutenberg tells Digital Planet about his campaign for the world's online libraries.
Last on