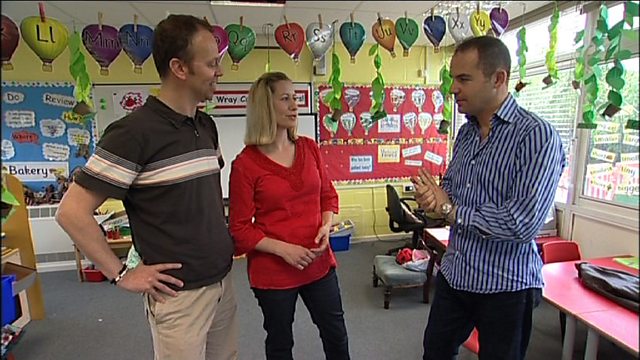 Money Watch Family: Boosting Income
Graham and Anne-Marie Merriman are struggling to make ends meet. They are a one-income family since Anne-Marie gave up work to become a full-time mum - and the slump in recruitment means Graham's income has been reduced by a third.
Martin Lewis offers advice to the couple to increase their income. Martin thinks Anne-Marie should consider going back to work but also offers lots of tips to earn money while staying at home.