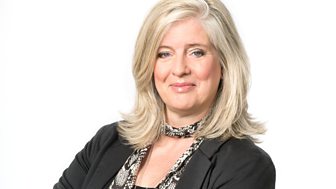 Georgey Spanswick at Breakfast
Georgey wakes up North Yorkshire with a smile and the day's essential news and sport.
BBC Radio York DAB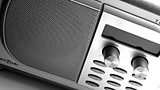 BBC Radio York is now on DAB digital radio.
Here are some frequently asked questions: 
Where can I hear you on DAB?
We are broadcasting from three DAB transmitters. You can hear us in York, across the Vale of York, Matlon, Norton, Harrogate, Knaresborough, Ripon, Catterick and some areas of Richmond, Bedale, Northallerton, Thirsk, on the North York Moors including Helmsley, Kirbymoorside and Pickering and over towards the coast. The A1 and A19 through North Yorkshire are covered. 
For those of you who like the finer details - the new DAB service is broadcasting from transmitters at Bilsdale, Acklam Wold and at Hildebrand Barracks in Harrogate. The multiplex appears on VHF frequency block 10C.
There are coverage maps for you to look at on this page.
Will I be able to get BBC Radio York on DAB from anywhere within the county?
The answer to that is, unfortunately, no.
There will still be some areas of the county which the signal from the DAB transmitters cannot reach. You can still hear us in those areas on our other frequencies – 103.7FM (York and Vale of York), 104.3FM (Harrogate and the Dales) and 95.5FM (Scarborough and the coast) and on 666AM or digitally via your home computer, tablet or smartphone at bbc.co.uk/radioyork
Will I need to do anything to hear local radio on my DAB radio?
You will need to push the "rescan" button on your DAB radio. On some sets this might be labelled "retune" or even "reset". You may need to check your manual if it is not clear.
This will find all the new local radio services that you'll be able to enjoy. You'll only need to do this once.
I receive DAB in my kitchen... but not in the lounge. Why?
You are probably on the edge of the reception area for DAB. Note that local DAB has a different coverage area to national DAB.
Unlike FM which gets progressively weaker the further you are from the transmitter, the DAB is either there - or it's not.
Will there be further DAB transmitters?
Although transmitter sites have been identified to increase coverage further, there is no timescale yet to do this.
The local DAB multiplex for North Yorkshire is operated by MuxCo. It says, "Other transmitters may be launched during the licence term to enhance and increase coverage."