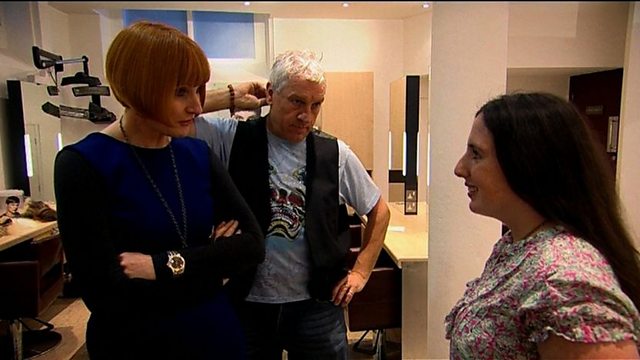 A Drastic Haircut
Retail guru Mary Portas is back and she is just in time. As the High Street reels from the public's love affair with the major supermarkets, the nation's independent retailers need her help more than ever. Stalwart indies such as greengrocers and bakers are disappearing in their hundreds. Times may be tougher than ever, but Mary believes that small shopkeepers willing and able to adapt can still thrive.
Mary takes on an 80s hairdressing legend whose business is facing the chop. She is in Rochdale, one of the cities worst hit during the recession, and on the edge of town is the once-great John Peers hair salon, now teetering on the edge of oblivion.
John Peers used to set the trends, but he is now outshone by his former apprentices who have set up around the corner and are winning the salon war. Mary believes John has still got what it takes and enlists the help of the fashion crowd when she takes him into Harper's Bazaar and then slashes John's prices to turn his salon into the hair equivalent of fast-value fashion. However, with debts of 40,000 pounds, it will take a lot of blow-drys to return John to his former glory.