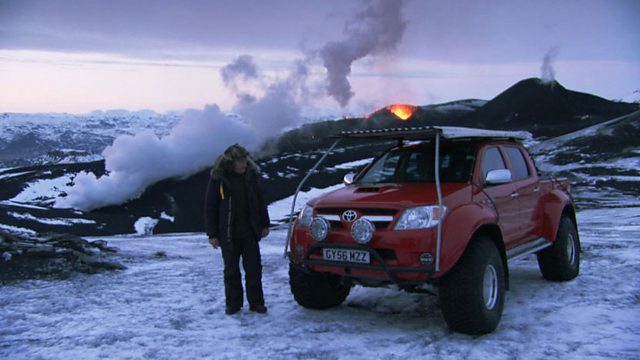 James and a Volcano
In the new series of Top Gear, James May drove a suped-up Toyota Hilux to the mouth of the erupting Volcano in Iceland.
To prove his mission was a success, James needed to collect a piece of new landscape created by the red hot lava being spat from volcano. His only equipment was a garden trowel and a metal bucket.
Watch James as he battles to complete his challenge.