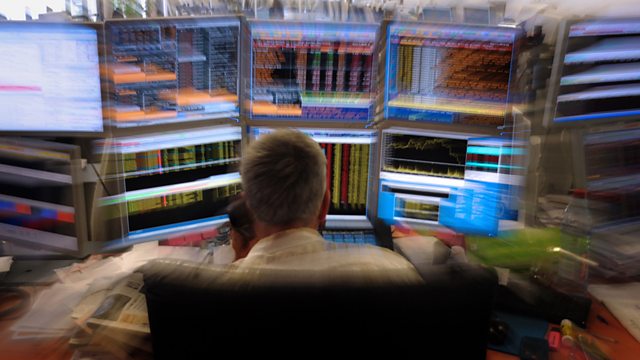 A Fistful of Yuan
China's growth may be slowing, but it is still one of the most dynamic economies in the world. Its success will anger critics in the US who say that China benefits from keeping its currency artificially low, and that the end result is the loss of American manufacturing jobs.
In June, Beijing announced its currency policy would be made more flexible. But the yuan has not risen in value significantly since then. Voices in America are still raised loudly against China; they include that of Clyde Prestowitz who acts as an adviser to the Obama administration on China. He told Lesley Curwen that there should be a 25% rise in the value of the yuan, to save American jobs.
But Nicholas Kwan, head of research for Standard Chartered Bank in East Asia argues that the jobs argument does not hold water, because Americans don't want the kind of low-paid jobs performed in China's factories.
Plus, the BBC's Economics Editor Stephanie Flanders tells the story of the eurozone crisis and worries that politicians may settle for a 'muddle-through' option.
And mathematician David Orrell claims that economics is based on a series of widely accepted myths, including the belief that economies are rational, stable and efficient.
Last on
Thu 15 Jul 2010
07:32

GMT