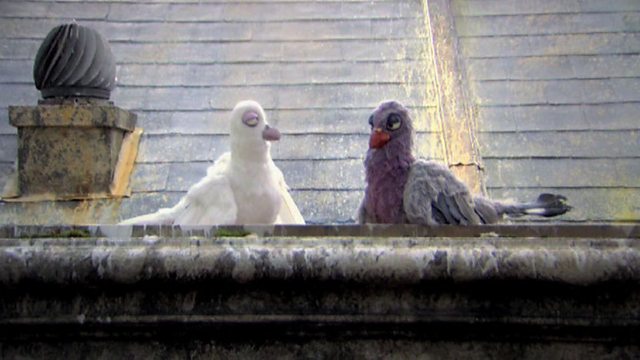 What kind of God? Song
BBC THREE's first urban, multi-species, adult puppet comedy. Five urban animals hang out in the backyard of an innercity pub. Created by Adam Miller, written by Jon Brown and Daniel Peak.
Pigeon Kali questions God in song form, with a special appearance from Christopher Biggins.