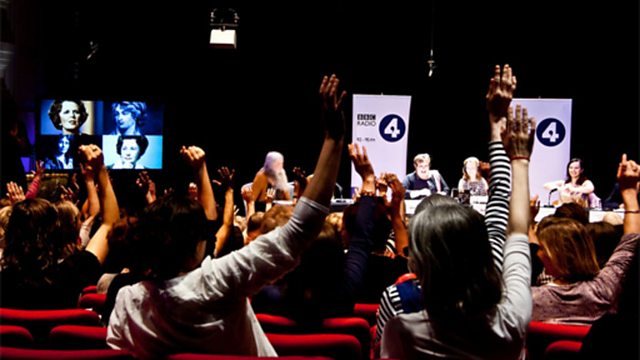 The Woman's Hour Balloon Debate highlights
Video highlights of the Woman's Hour Balloon Debate which took place in Radio Theatre on Wednesday 16 June 2010.
At the start of a new era in politics Woman's Hour asked: who has done the most to put women on the political map in the UK? Jenni Murray hosted a live debate in the BBC Radio Theatre, where four advocates tried to persuade a studio audience that the individual whose cause they are championing has done the most to give women a voice in British politics. Caroline Flint MP speaks for Labour's trail-blazing Red Queen Barbara Castle; Louise Bagshawe MP advocates Britain's only woman Prime Minister Margaret Thatcher; Director of Liberty Shami Chakrabarti argues for the suffragette Emmeline Pankhurst; and Professor Mary Beard puts the case for the 'mother of feminism' Mary Wollstonecraft. A show of hands by the studio audience decides which characters are thrown out of the balloon and which one remains.