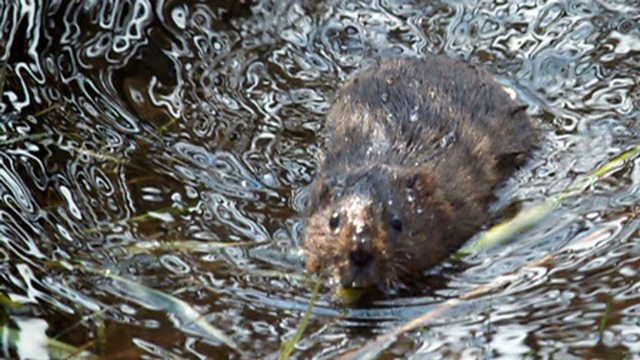 Guardians of the future
The water vole, once common around Britain, is now our fastest declining mammal, threatened with extinction from the invasive American mink and through loss of their habitat. But with the help of some dedicated volunteers around the country, and in particular at Wildwood in Kent, the future of the water vole is looking much brighter. The very simple idea here, is to set up breeding a programme to halt their decline and then release them into the wild. There are now 300 water voles in the Wildwood centre alone, all under the watchful eye of Peter Smith. The team started off by collecting many water voles from sites where their habitat was being destroyed and began breeding them back at the centre. They can now begin to put them back into places where they have already gone extinct. People often mistake water voles for brown rats, but there are some simple observations that help identify one from the other. In water voles, the eyes are much smaller. The ears are fully recessed and furred up so you can't really see them, and they have a furry tail unlike a rat's bald one. Sometimes, when things don't go completely to plan, the babies need some extra help from the keepers who feed them with milk and help wean them as they grow. Fortunately for these little water voles, the future looks quiet promising.
Credits
| Role | Contributor |
| --- | --- |
| Presenter | Christine Bleakley |
Featured in...
A collection of clips highlighting some of the most vulnerable animals and plants on Earth.

Be captivated, informed and inspired by the world's wildlife.