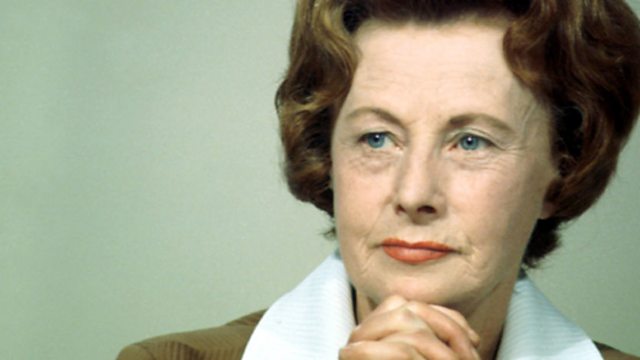 Caroline Flint MP for Barbara Castle
Labour MP Caroline Flint speaks in favour of Barbara Castle.
Known as Labour's Red Queen not only for her flame coloured hair but for her trail-blazing for women in politics. A campaigner throughout her political life, she was the architect of legislation in the 1970s giving women the rights to equal pay with men. On her death, Tony Blair described her as "an extraordinary pioneer for women in politics". To an admirer who asked why she was never prime minister, she replied: "They wouldn't have me, darling, because I'm a woman."
On Wednesday 16th June Jenni Murray hosted a live debate at BBC Broadcasting House, where four advocates tried to persuade a 300-strong studio audience that the individual whose cause they were championing has done the most to give women a voice in British politics.